Hey there! This is A R Chetry, presenting The Content Geek. Heartfelt appreciation for showing your keenness on knowing about us more. The Content Geek is a self-proclamation, there's no bad in motivating yourself.
I am a passionate Content Writer. I have been in this arena since 2015. The type of content that amazes me and tickles me to go grab my phone, I am ON! (I love writing on my phone. Prefer it over my laptop.) Fiction is my forte. You may call me an Author, won't mind. You may also check out the books I have self-published.
What you get here?
On this platform, you will find some amazing random Historical facts about the world, unknown facts about known personalities, and more. This platform will also provide you with original fiction content. Yes! crafted by me (as of now).
You wanna share yours? You should. Click here.
I love cricket. Wait! who doesn't? You may also check out my cricket blog at Cricketplays
I am a Spiritual person. So when I got an offer from ISKCON, I grabbed it.
(The links will take you to my author page at respective blogs.)
Before continuing further, ask yourself! Do you have enough time?
Let's Get Personal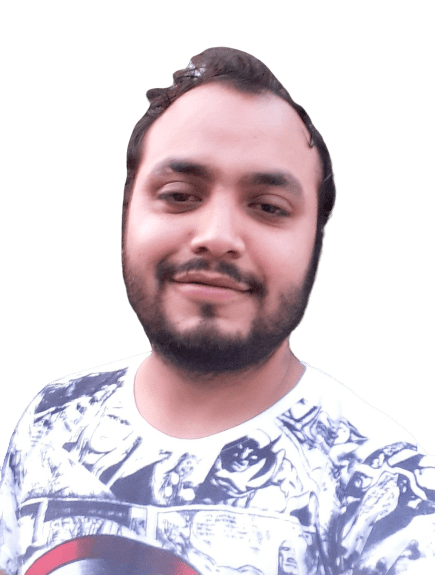 Ananta Chetry. A post 90's funky.😎 In college, peeps do much stuff, but what I only could, was – add a middle name to it. Ananta Ryan Chetry, thereby making it longer and stupid. I try to keep it short now by A R Chetry, shorter, and preferably aRC (pronounce it as'aR'- are, 'C'- see.) 
Hey! Just remove it mate! my friends say so, but considering the only college act I just bear it out, as a memory. 😉 
Study days were over. The spiritual seeking began though.
People say things don't go as planned. Maybe I am an exception. I planned and it worked. I fixed a few of the missed links or dots within me and there I am, and this is me- The Content Geek.
Content ain't enough. There are many hot writers in D town, what separates- them is the one who does SEO-friendly gigs. This fascinated me. Soon, I became a regular reader of Digi Mark blogs, Patel, and Kankaraju, to name a few. Then Google and Hubspot helped me ace it. Theory without practical work ain't enough either. So I needed a blog.
The hardest part- Where and how to start? Who doesn't like Cricket?
The game couldn't part ways with me. Fascinatingly, not because it didn't want to, but coz I won't let it. That's how my first gig was born @ Cricket Plays. Soon, I created The Content Geek for the sake of exploring more.
Expenses are hard to manage, and freelancing is trouble. The age-old myths of ads and blah blah are not the same. In 2019, I got a job offer from ISKCON and I just couldn't refuse it. Still associated with it. This was the time when I crafted my first fiction work, 10 Days, a cric-fic (cricket fiction. Know more…
I love to cook for myself. Music, Movies, and Writing, I just made my schedule public. Apart from Cricket, I am/was/will remain very interested in comics and the comic cinematic universe. Since childhood, this source of entertainment fascinated me the most. Big fan of Stan. I used to spend hours reading comic books. And as I grew, watching it. Sounds similar, isn't it? I am just like one of you!
As time elapsed, Indian Pre-history (some call it mythology), the techniques (mysticism or call it magic), and a few other aspects got me. I am firm by now on what I want to make out of myself. It kinda gets easier after that. Later, this grew into an obsession and I took up this big project. Currently, walking on the path that I chose.
The Big Project
This section needs development. Will enlighten you about it, soon. Do subscribe to not miss out.
Want to Reach The Content Geek?