The World economy is in deep shit, so who's gonna be our Saviour?
Wait, what! Liquor? Really…
The current economic crisis calls to mind the Great Recession of 2008 in terms of widespread damage, while others draw comparisons to the Great Depression of the 1930s. The global "supply shock" set off by the coronavirus outbreak and its impact on supply chains is sending chills to the World Leaders. But apart from that, a larger fear seems to loom- an old-fashioned "demand shock" that emerges when everyone simply stays at home.
How can Alcohol be the savior of the World Economy?
With no work and business operations, no export or import, no tourism, no FASTags or toll collection, and, obviously, no income from stamp duty as it is closed, (and so many, forgive my memory), the world can elegantly make income from only 'Alcohol' with or without tax increases. How?
Facts
Between 2010 and 2017, alcohol consumption in India increased by 38 percent – from 4.3 to 5.9 liters per adult per year.
Over the same timescale, consumption increased slightly in the US (9.3-9.8 liters) and in China (7.1-7.4 liters).
But call it popularity or modernization, the total volume of alcohol consumed globally per year has increased by 70 percent, from 20,999 million liters in 1990 to 35,676 million liters in 2017.
Then-
Before 1990, alcohol was only prominent in the developed countries, with the highest use levels recorded in Europe.
Now–
Alcohol consumption has grown in low and average developed countries, while the total volume of alcohol consumed in developed countries has remained stable.
Surprisingly, this pattern has changed substantially, as in Eastern Europe the consumption has gone down while in several developing countries such as China, India, and Vietnam it has increased.
What's on the cards?
This trend is forecast to continue up to 2030 when Europe is no longer predicted to have the highest level of alcohol use.
Globally, alcohol consumption is set to increase from 5.9 liters pure alcohol a year per adult in 1990 to 7.6 liters in 2030.
Production of Alcohol
In 2018, the beer production in North and South America amounted to about 604.72 million hectoliters. The world's total beer production came to 1.94 billion hectoliters.
In 2019, Anheuser-Busch InBev was the largest beer company in the world, with sales amounting to approximately 54.6 billion U.S. dollars. This American brewing company is responsible for the production, importation, and distribution of many global brands; specifically Budweiser, Stella Artois, Beck's, Corona, Leffe, and Hoegaarden. The company also produces domestic brands such as Bud Light, Busch, Michelob, to name a few.
Consumption of Alcohol
Reports suggest that global alcohol consumption was approximately 271.5 billion liters last year.
Revenue (2020)
Worldwide
US $ 1,587,868 M
India
US $52,575 M
In India, Delhi earns over Rs 5,000 crore from liquor sales every year. Karnataka earned Rs 21,400 crore last year from liquor sales and Kerala set a record at Rs 14,504.67 crore in FY 2018-19, a jump of Rs 1,567.58 crore from 2017-18. It's safe to concur that India loves to drink.
Impact of Liquor Sales on World Economy
During the Covid19 outbreak, Indian states are losing a whopping 700 crore a day, going by industry estimates. Why not, for alcohol is one of the largest revenue generators for the states.
In the nationwide lockdown, the states across the country have collectively lost an estimated revenue of over Rs 27,178 crore.
Fun Fact, after a 2 days restricted trial opening of Alcohol shops in Assam, it was forced to shut it down, result- the state has lost approx. Rs 100 crore in alcohol revenue earnings in the last two weeks.
That's India. Let's see what's going on in other countries-
US
Alcohol sales in the United States jumped 55 percent during the last week ending March 21. Wine at 66 percent. Beer, cider, and other kinds of booze were up 42 percent. Hard alcohol, such as tequila, gin, and premixed cocktails, have seen the highest increase with sales jumping over 75 percent compared to the same period last year.
The increase was staggering for online liquor sales: a 291 percent increase over the same week in 2019.
UK
In New York, liquor stores are considered essential businesses by Gov. Andrew Cuomo and remain open. But even so, national online sales were up 243 percent, far outpacing store sales.
The sales of rum rose by 92.4 percent.
South Africa
Alcohol and tobacco ban costs SA's collapsing economy an additional R1.7bn.
China
Liquor giant Kweichow Moutai Co.'s sale rose to 16.7% to 13.1 billion yuan, the company said in a filing on Monday. Total revenue rose by 12.8%. others making merry too.
Russia
In the last week of March, vodka sales across Russia's largest retail chains jumped 31% in year-on-year terms, while whiskey and beer purchases increased 47% and 25% respectively, Nielsen, a market research firm, found.
Australia
The spending at liquor stores in Australia was up 86%, which is 34% more on alcohol than in the same period the previous year.
Such was the situation that the liquor sale had to be limited per customer. Beer, cider, and premixed spirits are limited to two cases, and wine to 12 bottles per customer, while cask wine and bottled spirits are limited to 2 items each.
France
Sales of alcohol overall fell by 16 percent in the first two weeks. Sales of rosé wine lifted by 3.2 percent – probably due to the pleasantly warm weather – and beer by 6.9 percent. But most other types of alcohol sales fell with champagne suffering the worst fall of 52.5 percent. Sales at France's tobacco also rose – by up to 30 percent in some cases.
Germany
Germany waived off tax, which is approx €650 million (£572 million) beer tax, to give the country's brewers more cash to protect workers' jobs while beer sales stall during the lockdown.
In the last week of March, German beer sales were down 9.4 percent on the year. Foreign beer sales were down a whopping 58 percent in early April.
Countries that have banned Liquor sales
South Africa
Hong Kong
Nuuk capital of Greenland
Regions in Mexico
Thailand (10 days ban)
India
Why was Alcohol banned?
At times of lockdown during the Covid-19 pandemic, alcohol consumption can exacerbate health vulnerability, risk-taking behaviors, mental health issues, and violence.
So it's for the people as well.
The real problem in today's world is that- We are far more connected with one another than we previously were (call it population explosion or population migration). COVID-19 is winning because it exploits our closeness. In a memetic (one who loves memes) way- people homed, economy red-zoned.
And, There comes a savior, outta plain sight, and woo! guess who it is?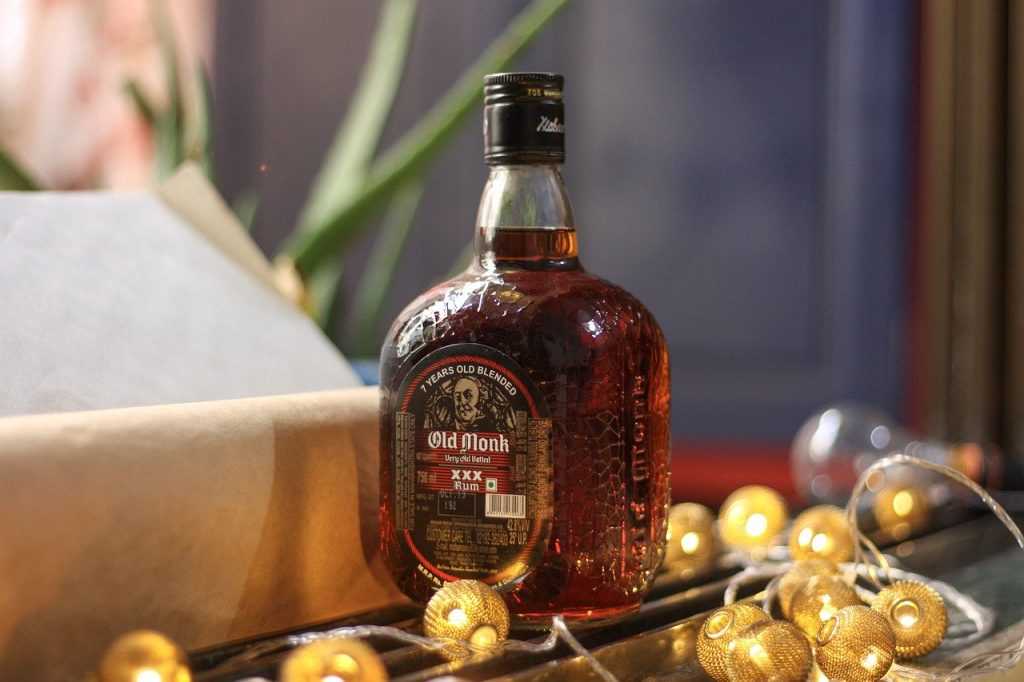 I am unable to fetch the exact numbers of revenue generated by Liquor Sales but the increase in percentage surely suggests that it is working fine for those countries that had allowed its sale during Covid-19 Lockdown. A trick all other countries shall use sooner than later, but yes, with proper guidelines of Social Distancing. Till then stay safe mate, Keep Calm, and wait for the day.
Did I miss anything? Please enlighten me, use the com box. It's free.
Click on any icon you like from the left. Sharing is fun.