Some people say 'History teaches us nothing.' Many such amazing facts of world defy this theory. But of course, History can be tough, painful, and scary at times, and even though it might not teach us anything, it's not that stupid to learn from the past mistakes that were committed. There are some historical events many of us just haven't found googling.
For example, you might know that the one who Avenged the death of Lincoln had no balls (yeah like physically), or some lady cutting Internet access of the entire US or you must have had enough of listening to Turkeys being worshipped and more. But,
Did you know these below mentioned 12 amazing facts of world, I bet you haven't found googling?
12: Mars is ours
In 1997, three men from Yemen tried to sue NASA for trespassing on Mars. Adam Ismail, Mustafa Khalil, and Abdullah al-Umari filed the lawsuit in Sana'a, Yemen. They claimed that they inherited the planet from their ancestors 3,000 years ago but, of course, didn't win because there's an international treaty that states that everything in the solar system, except Earth itself, is the property of everyone in the world.
11: Death Photoshoot
If your beloved one passed away how would you grieve him? Do you know how the Victorians did? They had a habit of photographing everyone from mom and dad through to dead infant babies, with the bizarre ritual of Post-Mortem photography starting in the nineteenth century and continuing well into the twentieth. This practice was supposed to help people get through the grieving process. This bizarre routine replaced the original method of remembering the dead, which involved painting a death portrait.
10: Columbus who?
How do we know Columbus? He discovered America, right? Is it? Christopher Columbus had not set foot into the American continent first (as it was claimed), and he, actually, never set foot in the modern-day USA, as it was thought, he only ever visited the Bahamas, Haiti, and the Dominican Republic.
Then, What was he first at? To begin an under-age sex slave ring in the Americas, which is probably not how he'd like to be remembered. It is said that, Upon his arrival, Christopher Columbus pressed many native people of the Americas into working down the mines, and he also even began selling pre-pubescent girls, as young as nine, as sex slaves to his men, many of whom were known, rapists and murderers. He also used native people as food to feed his dogs, mutilated around 10,000 of them by cutting off their hands, and in all was responsible for around 200,000 deaths in Haiti alone.
9: Saving Santa
In 1961, a girl named Michelle Rochon wrote a letter to President Kennedy addressing her concern for Santa's safety during the Soviet nuclear bomb testing near the North Pole. Unbelievably, the President wrote back telling her that he spoke to Santa and there was nothing to worry about.
8: The Nazi Drink
German leader who terrorized the world between 1939 and 1945, Adolf Hitler and Germany was placed under a restriction by the Coca Cola Company due to the naughty things Hitler was getting up to. But Germany needed some soda to wash down all that dry, so the head of Coca Cola Deutschland, Max Keith, decided to create a new product for the German market using only ingredients available in Germany at the time, including beet sugar, whey, and apple pomace—the "leftovers of leftovers", as Keith later recalled. Thus they created an orange-flavored soda and that drink is known today as Fanta. So, next time you get to grab a drink you know what not to!
Aren't these amazing facts of world mind-boggling? There's more…
7: the sunken cities
Alexandria is the second-largest city of Egypt and can trace its origins back to the Year 331 BC when it was founded as a small town by Greek Conqueror Alexander the Great later ruled by the likes of Cleopatra, Napoleon and even once invaded by the Islamic prophet Muhammad. This region is one of at most historical significance but Alexandria wasn't always the most important place on Egypt's northern coast centuries. Years before its construction came the fabled city of thanas also known as Heraklion and once thought to be a myth located 15 miles northeast of modern-day Alexandria is an area now submerged beneath the ocean. Initially, the more prosperous settlement Phonus Heraklion was a huge trading port until a devastating earthquake and tsunami around the year and caused large parts of it to sink into the sea. But this acted as a Savior, where much of Alexandria has been destroyed by war, Heraklion temples artifacts, and even parts of a palace once belonging to Cleopatra have been preserved by the ocean. Soon you may be able to see these sites for yourself for two decades there have been plans in place to construct an elaborate underwater museum around these sunken ruins as this would prevent the need for the artifacts to be removed and potentially risk damaging them. In September 2016 Egypt's Ministry for antiquities reaffirmed their commitment to building this museum as soon as they figure out who's going to pay for it. It was believed it would have been China but at the moment it seems like China is gonna need a hell lot of it. Or they can start a support campaign.
6: Edited Truth
The Diary of Anne Frank offers a harrowing personal account of what life was like for Jewish people under the Nazi rule. Anyway, there are a few interesting stories regarding Anne Frank's diary which you may not know, one of which covers the fact that when it was published as a book, it was missing a whole bunch of personal information. This is because the diary had been edited by the sole surviving member of the Frank family, Otto Frank, Anne's father. Otto was given his daughter's diary after he escaped when his camp was liberated, and upon reading it he decided the world needed to hear his daughter's story…with a few minor alterations first. He cut out the parts where she talked about her period or discovering herself sexually. He removed most references to boys she liked, and when he found that his daughter had gone into great detail about how obsessed her father was with fart jokes, he edited those out too. Eventually, the unedited version of Anne's diary was released to the public, and the world got to see more of the real Anne Frank. It wasn't pornographic, it wasn't gross, it was the tale of a normal girl and her relationship with her normal family, all of which was torn apart by the atrocities carried out by those people.
5: Ocean junk plastics are costlier
When a whole heap of plastic was found in the ocean off the coast of the Maldives, Adidas teamed up with an ocean protection organization to turn this junk into sneakers, athletic apparel, and even the official soccer jerseys worn by Real Madrid Bayern Munich. The junk they cleaned out of the sea is now being used by many other major corporations to create eco-friendly products. Now, don't assume if you go throw enough plastic trash bags in your local lake you'll get to meet Virat Kohli. Don't be stupid!
4: Hooker's Brigade
Did you ever wonder why we call women who sell their bodies for sex as Hookers? Well, some people believe it comes from a Civil War General called Joseph Hooker, and while there are a few examples of the word being used to describe ladies of the evening before his lifetime, his story is nonetheless pretty darn interesting. General Hooker was generous to his men, he realized that those who fight hard need to play hard too, and so he hired huge legions of women to follow his troops around and keep the urges of his soldiers satisfied. But such generosity came at a price because an 1861 report by the Union Army Medical Department discovered that a quarter of the entire army had some form of STD. And in 1875, someone even made this delightful syphilis map to show where the disease had spread to the most. So they survived the war but …
Now, the top 3 amazing facts of World, are you ready?
3: Hungry crowd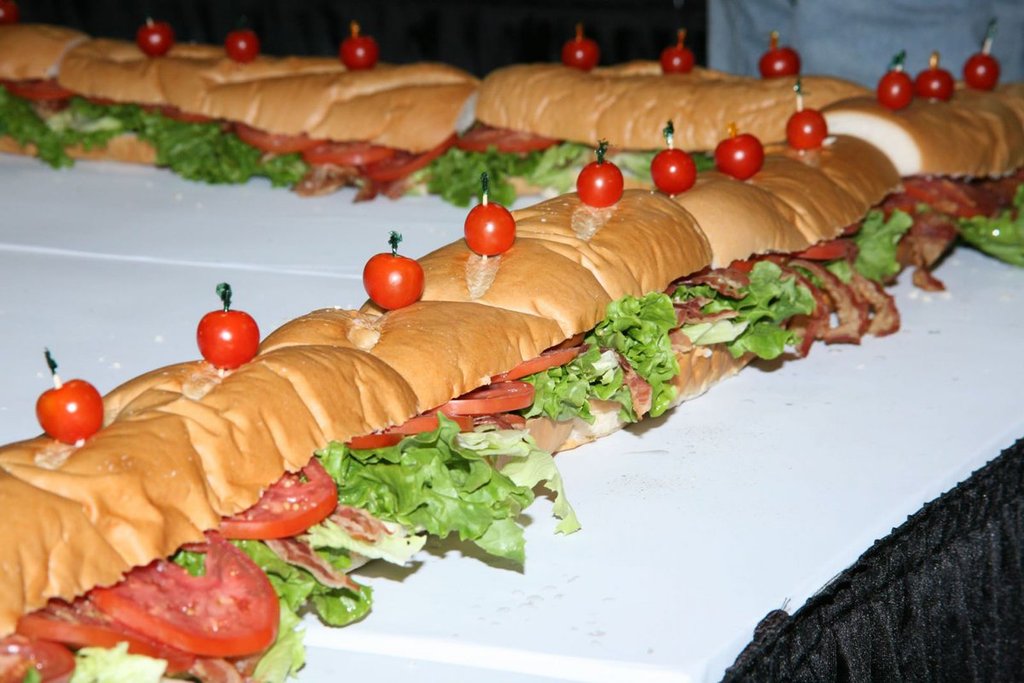 In 2008, cooks in Iran tried to break the world record for the world's longest sandwich but failed when the crowd began eating it before it could be measured. They shouldn't have kept it a secret though.
Innocent hungry crowd.
2: Raymond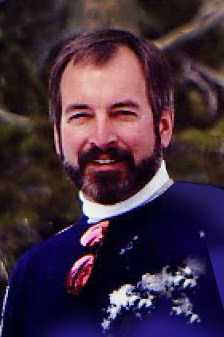 The founder of Victoria's Secret, Roy Raymond, sold the company in 1982 for $4 million, but by the early 1990s, it was worth a billion. And, in response, Raymond killed himself by jumping off of the Golden Gate Bridge. Also, many business failures were the reason.
What would you do, anyway??
1: First hint of e-commerce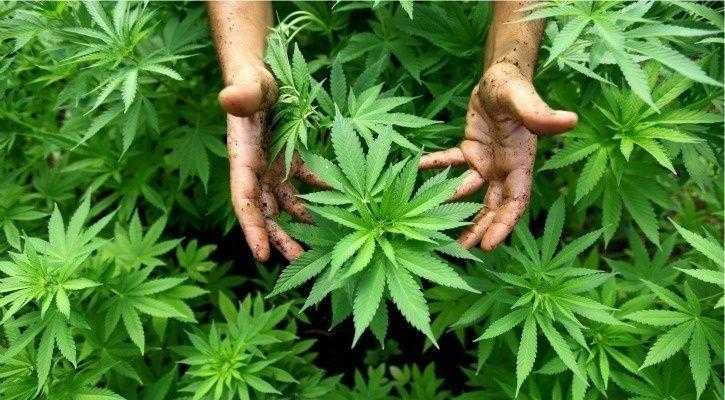 In 1972, long before eBay or Amazon, the very first e-commerce transaction was made. It was a drug deal when Stanford students used ARPANET, the first iteration of the internet, to buy marijuana from students at MIT. Cool.
How do you think the best stuff originates? Need leads to crazy inventions.
So that's our list. Did you like it? Would you like to know more? Then, use the comments box below because there's always more amazing facts of World that you definitely wouldn't have found googling yourself.