Mothers Day is a celebration honoring the influence of mothers in society. Know about the Mothers Day Facts, 12 awesome Mothers Day Quotes and Dates, and more…
Dates of Mothers Day:
In general- Second Sunday of May
May 10, 2020
May 9, 2021
May 8, 2022
Mothers Day Facts
One of the earliest Mothers Day celebrations was in Ancient Nepal
In Hindu tradition, especially in Nepal, Mother's Day is called "Mata Tirtha Aunshi" or "Mother Pilgrimage fortnight", where mothers are honored with special foods. The day is observed on the new moon day in the month of Baisakh, i.e., April/May. This celebration is based on the Hindu religion and it pre-dates the creation of the Greece-inspired and then modern celebration by at least a few centuries since it began during the starting days of Hinduism.
In Greek mythology, the mothers day type of spring festival was held in honor of the maternal goddess Rhea who was believed to be the mother of many Greek Gods.
Around 250 B.C. Romans celebrated a spring festival called Hilaria which was dedicated to goddess Cybele. This festival used to be celebrated in March.
Modern Mothers Day
The modern Mothers Day in the United States dates back to 1868, when Ann Reeves Jarvis of West Virginia organized "Mothers' Friendship Day," to promote reconciliation between Union and Confederate soldiers following the Civil War.
After the creation of Mother's Day International Association to streamline the intimate day of observance to the second Sunday in May, Woodrow Wilson signed Mother's Day into law in 1914 to be celebrated as a nationwide holiday.
Did you know The founder of Mothers Day wasn't a mom?
Anna M. Jarvis is widely credited with having founded Mothers Day never married and did not have any children. She organized the first Mother's Day observance in May of 1908 in memory of her mother who died two years ago.
Did you know Anna ultimately wanted to abolish it?
As Mothers Day became increasingly commercialized, its founder Anna Jarvis spoke out against and ultimately fought to abolish against the commercialization of the concept altogether.
Random Facts
Many Movies (comedy, drama, horror) have been made based on the theme. Jennifer Aniston starred Mother's Day to name one.
According to the National Federation of Retailers, Mother's Day is a $20 billion industry.
According to Hallmark, roughly 141 million Mother's Day cards are gifted each year. How much does an Indian mom get? This is purely from the west.
Research shows that 54.7% of us take mom out to eat, spending a total of $3.1 billion in the U.S. alone.
12 awesome Mothers day quotes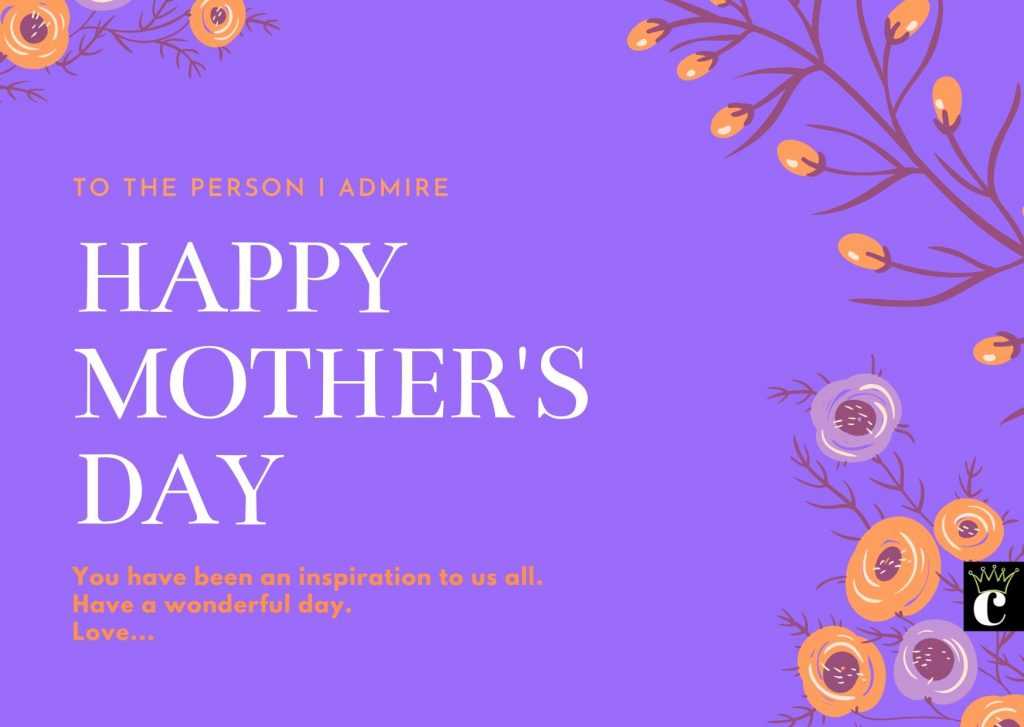 "God could not be everywhere, and therefore he made mothers." —Rudyard Kipling
"My mother is a walking miracle." —Leonardo DiCaprio
"My mother is my root, my foundation. She planted the seed that I base my life on, and that is the belief that the ability to achieve starts in your mind." —Michael Jordan
"It may be possible to gild pure gold, but who can make his mother more beautiful?" —Mahatma Gandhi
"Motherhood is the biggest gamble in the world. It is the glorious life force. It's huge and scary – it's an act of infinite optimism." —Gilda Radner
"A mother's love is more beautiful than any fresh flower." —Debasish Mridha
"Mother's love is peace. It need not be acquired, it need not be deserved." —Erich Fromm
"Motherhood: All love begins and ends there. " —Robert Browning
"It's not easy being a mother. If it were, fathers would do it." —The Golden Girls
"When your mother asks, 'Do you want a piece of advice?' it's a mere formality. It doesn't matter if you answer yes or no. You're going to get it anyway." —Erma Bombeck
"We have a secret in our culture, and it's not that birth is painful. It's that women are strong." —Laura Stavoe Harm
The beauty of Motherhood is not in reproduction but in inclusion – to experience another life as a part of yourself. —Sadhguru
You always deserve lill Extra:
"A child be it- hungry or not, sad or happy, cheered or booed, always search for its mother." —Ananta Chetry
Read our previous-